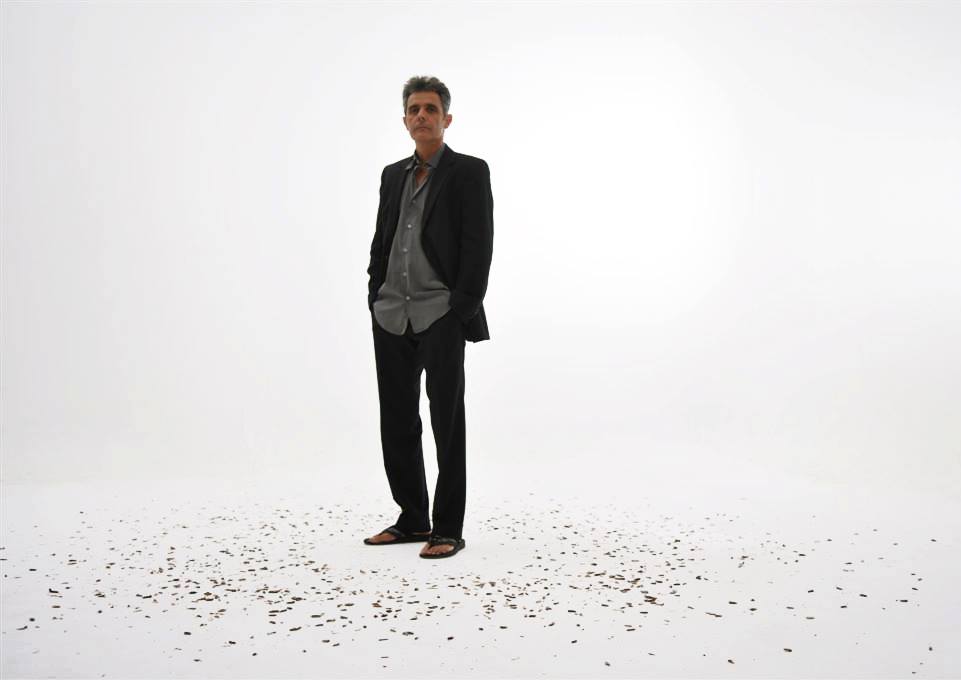 Eitan Bartal was born in Tel Aviv, where he lives and works today. He graduated from the Academy of Art and Design "Bezalel" in Jerusalem (1992), works as an artist and a designer and defines himself as a "Visual Rhetorician". He currently works as a senior lecturer and faculty member of Holon Institute of Technology (HIT), and from 2005-2008 he served as Head of Communications Department.
As someone who works in a charged and provocative environment, Bartal connects with artists of the "Action" tradition – those who work outside and inside of the traditionally displayed artistic space. For him, the performative act is a fascinating arena for examination of a loaded art object or image that reflects aspects from within its environment, and draws them out to arouse a reaction from the viewer.
The main working themes are characterized by their power to confirm the artist's own identity in terms of cultural consciousness – ethnic, national and ecological (Hebrew, Jewish, Israeli, Western, Urban, etc.) with the synthetic myths and truths of contemporary Western culture that are expressed superficially within in the mass media. His personal discovery of how mass consciousness is formed and use of principles of visual rhetoric led him to act as a Trojan horse in the system: experiencing, investigating and studying the nature of commercial activity in the professional arena, and then acting upon it.
After workeing on numerous national election campaigns as a creative director, he acquired insights of how to control propaganda and advertising language of various types, and he draws on them to this day as part of his artistic and conceptual inspiration, which is characterized by a structured, effective, and accurate visual language. The work sometimes mocks or even cancels itself out and looks as if it has been created by a self-eliminating creator.
The works are provided with a double gaze: they simultaneously look at the world surrounding them (responding and even trying to change it), while observing themselves (making sure they keep a sufficient amount of irony and self-awareness). Most of Bartal's works encourage an interaction with the viewer – a disposition which exists from his very first series of action works, called "The walking man". They disrupts the space and create sort of gestalt, attempting to place the viewer in an unpredicted place, where he is least ready, in the midst of on an unexpected situation. Bartal works subversively within the society in which he lives. He makes art using cheap, perishable materials, which often disparage the image itself, in a continuous effort to refrain from turning it into 'desirable objects'. In spite of his proven aesthetical and technical skills, this artist chooses to leave his works in their conceptual, subversive level, without flattering the viewers.